Two Great Stores - Always Amazing
Since 2007 Zest for Living has been Port Credit's go-to destination for imaginative gifts, contemporary fashion accessories, and sophisticated home decor.
In 2014, Zest for Living (formerly Party Pros) in Etobicoke was added to the Zest family. Building on almost 40 years of providing excellent balloon arrangements and party supplies, the newly reimagined store now also includes an extensive selection of greeting cards, gift wrapping supplies, gifts, and home decor accessories.
Mon - 10am - 6pm

Tue - Thu 10am - 6pm

Fri 10am - 7pm

Sat 10am - 6pm

Sun 11am - 5pm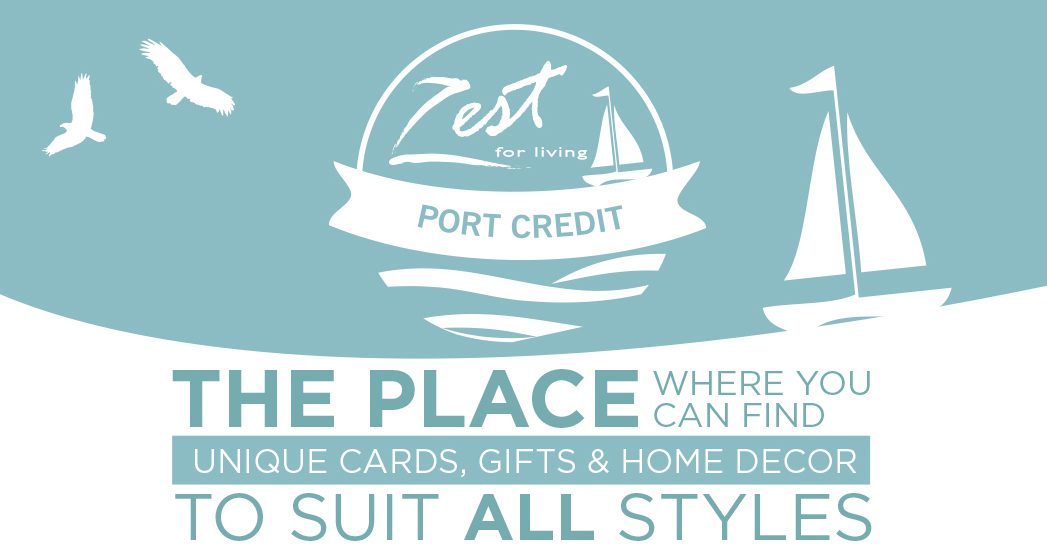 Sun, Mon, Tues 12-5

Wed 12-6

Thu 12-7

Fri 11- 7

Sat 11 - 6